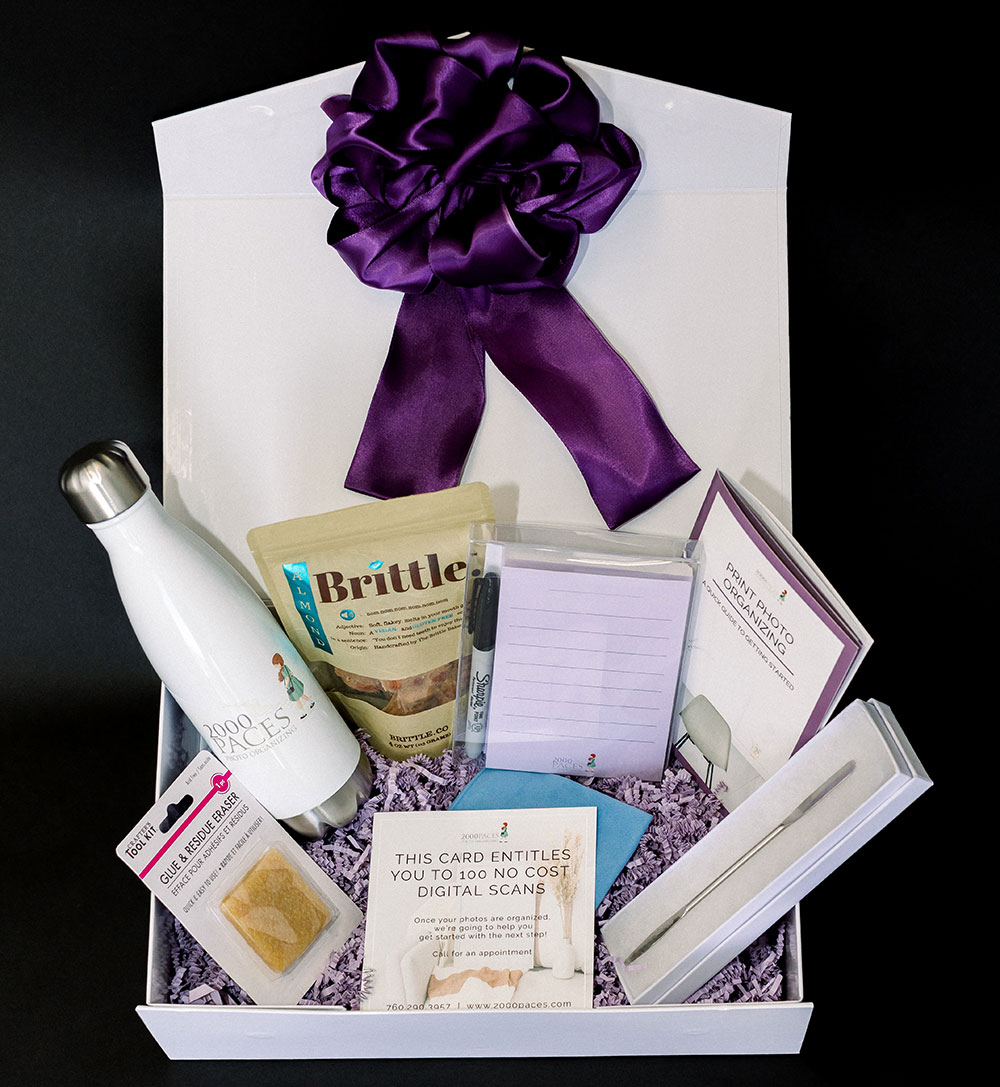 say YES to starting...whether this is for you or someone who would love to JUST.GET.STARTED!
The #1 thing we hear from our clients is that they just don't know how to get started! Many feel too overwhelmed with their collection of photos and don't end up tackling this important project. The intention is always there, but years pass with photos in many locations which never become organized.
That is why we created the Print Photo Organization Starter Kit in a Box! If you're ready to start this incredibly important job in your life, let us help you get there.
$129 $99
Take a look at all that is included in your kit:
Pre-printed Sorting Cards
Blank Sorting Cards
Glue and Residue Eraser
Permanent Marker
Stainless Steel Micro Spatula
Photo Memory Cleaning Cloth
Gift Card for 100 Free photo scans
Family Tree
Stainless steel insulated water bottle
Almond Brittle
A step-by-step guide on how to start organizing your print photos and memorabilia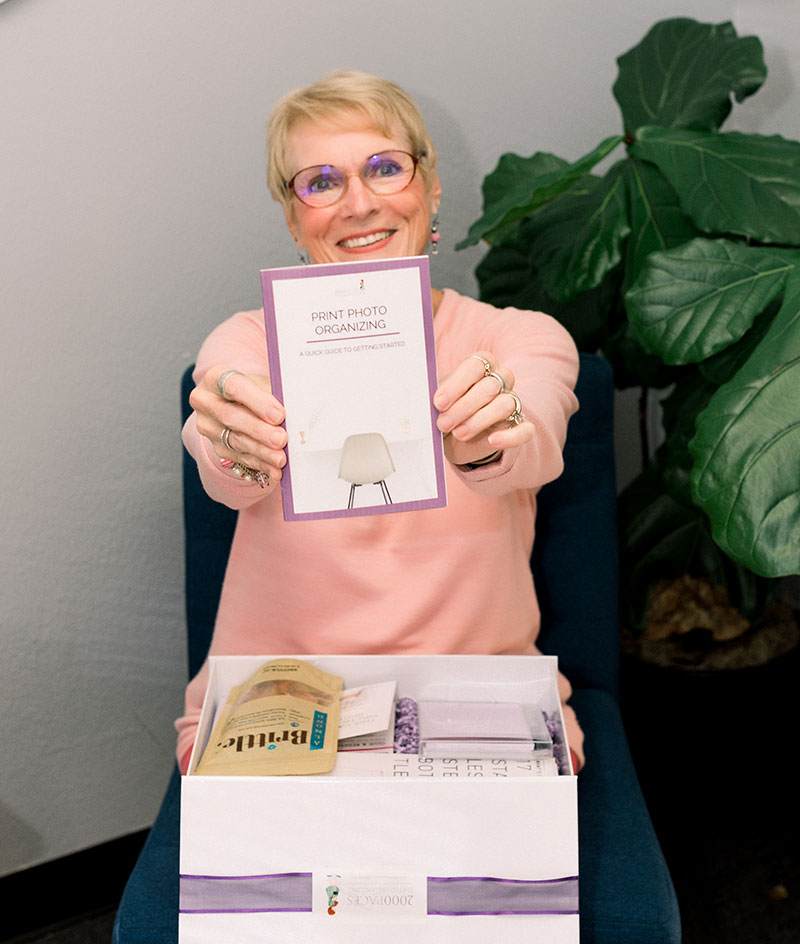 All in a high quality, magnetic box, that can be repurposed at a later time.
Print Photo Organizing Starter Kit in a Box
$129 Black Friday Week Special!$99
*local 92078 pickup or inquire for shipping costs